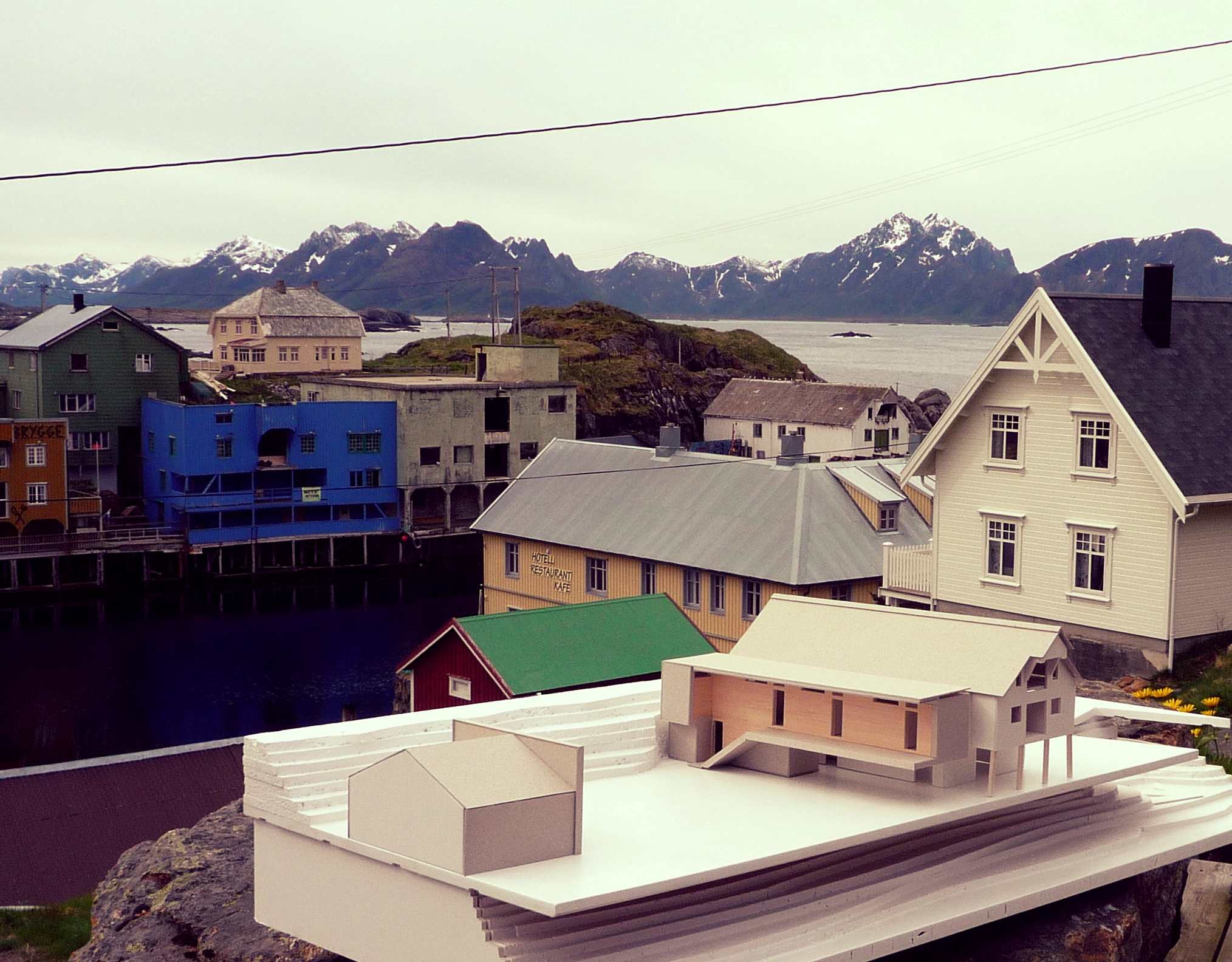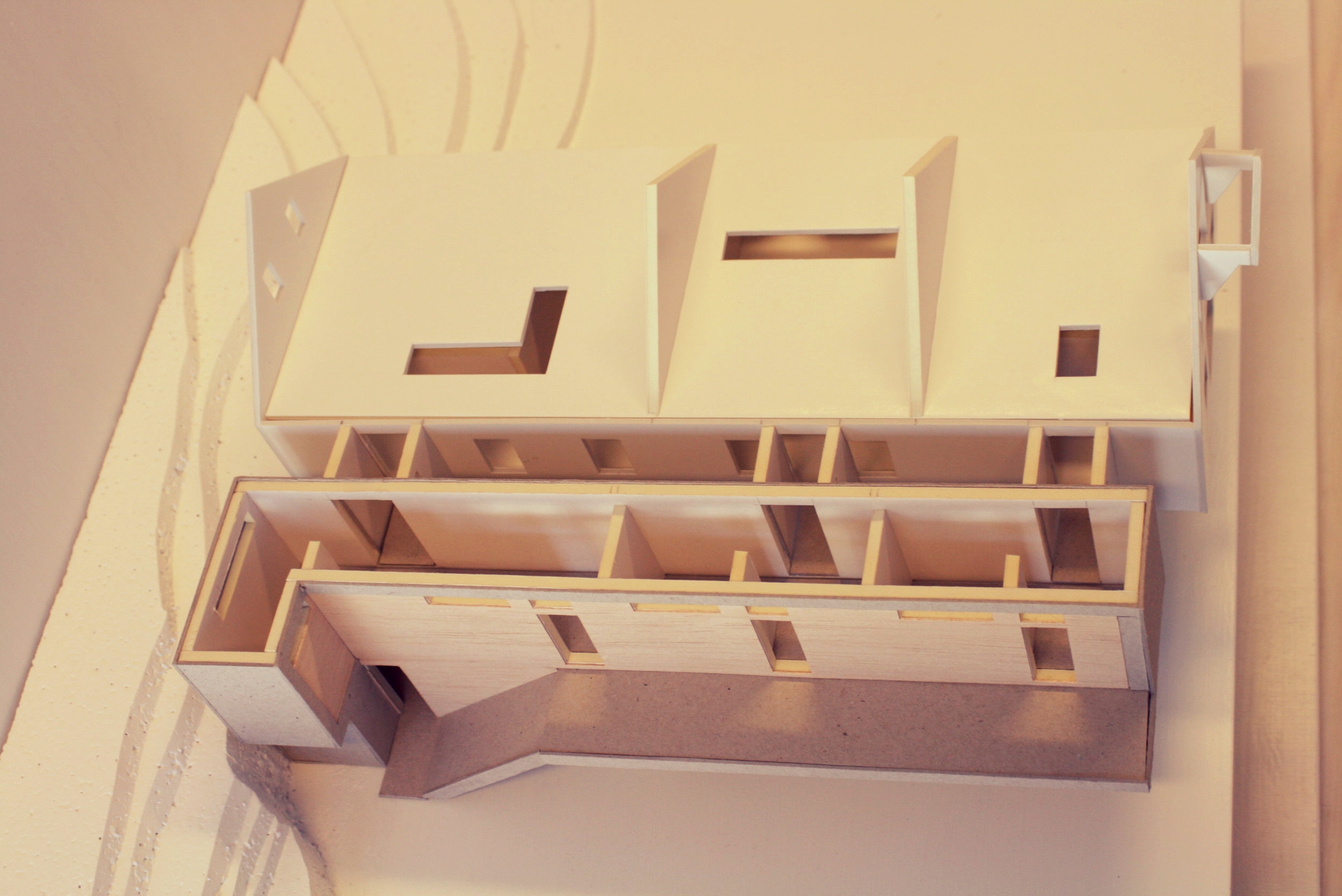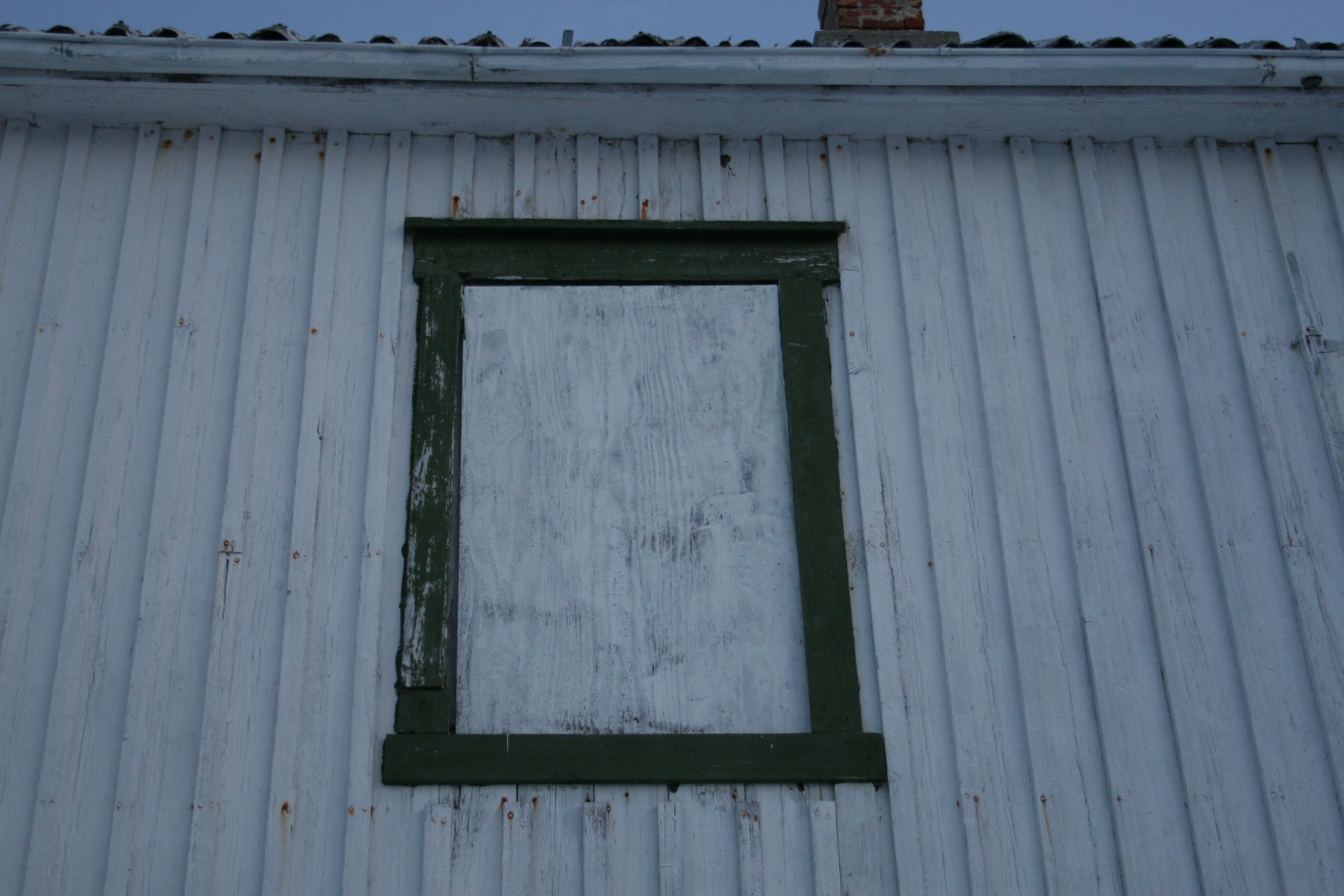 ADAPTIVE REUSE SCHEME WITH A CONTEMPORARY ADDITION TO A WOODEN WHARF BUILDING IN NYKSUND/NORTHERN NORWAY
Kvitbrygga i Nyksund er et tre-etasjers trebygning fra 1947 på 580kvm. Eiendommen er en viktig del av Nyksund, som er regulert til spesialområde bevaring kategori S.1. Eiendommen er ombygget flere ganger og er dårlig vedlikeholdt de siste femti årene.
Intensjonen er å bevare og utvikle bygningen og gjøre det tilgjengelig til forskjellige formål. Bygningen skal brukes til fler-funksjonelle næringslokaler i kombinasjon med tre boenheter.
Det er planlagt å bygge et tilbygg mot øst og flytte sekundære funksjoner inn i det. Tilbygget er en betongkonstruksjon i første etasje og en prefabrikkert trekonstruksjon i 2. Etasje.
Konsept som gjør dette prosjektet spesielt interessant fra et antikvarisk perspektiv er at original substans skal mest mulig bevares men samtidig er det en samtidsarkitektonisk utvikling ved siden. Kombinasjonen i den urbane kontekst skaper debatt men samtidig store utviklingsmuligheter av en kulturminne. Tilbygget til er reversibel noe som betyr mye for bevaringen spesielt når man inkludere store tekniske installasjoner i utviklingen av en kulturminner.
Prosjekt Kvitbrygga er del av Den Verdifulle Kystkultur programmet fra Nordland Fylkeskommune, avdeling Kulturminnevern og er støttet som et fyrtårn for positivt utvikling.